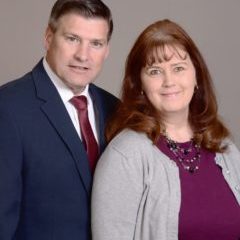 Dr. Scott Hanks, Pastor
Pastor Hanks has been the senior pastor of Heritage Baptist Church in Lawrence, Kansas for 27 years.  God has blessed with growth in the ministry at home and abroad.  Pastor has led the church through four major building projects.  Missions has always been a focal point of his ministry, both locally and around the world, with over 90 missionaries being supported currently.  Pastor Hanks also believes in the importance of printed Baptistic materials and has written over 40 books and curriculums.  He continues to train young men and women in the ministry through a life-on-life principle. 
Pastor and his wife, Stacia, have been married for 29 years and have been blessed with 8 children and 2 grandchildren.  Both he and his wife have been blessed with godly heritages having grown up in the ministry with their fathers having pastored for more than 30 years each.
Joshua Daniels, Assistant
Joshua Daniels had the privilege of growing up here at Heritage Baptist Church and graduated from Heritage Baptist College in May of 2006, with a degree in pastoral theology. He and his wife, Cynthia, currently serve in many of the ministries of the church, including the jail and prison ministries. Joshua and Cynthia are both teachers in the Christian school and Joshua serves as the school administrator.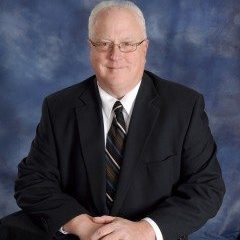 Mark Mize, Missions Director
Mark was saved in 1998 at the age of 43. He and his family came to Heritage in 2002. After his wife went to heaven in 2005, he joined the staff in 2012. He serves as Missions Director and teaches in both the Christian School and College. Mark also serves in the jail ministry. He has three grown daughters.
Michael Price, Assistant (Printing Ministry)
At the age of 10, Michael trusted Jesus Christ as his Saviour and surrendered to preach at the age of 12. He attended Oklahoma Baptist College and Heritage Baptist College where he graduated with a degree in pastoral theology. Michael joined the staff in 2016 and serves in the printing ministry, and preaches in the jail and prison. Michael and his wife Jaime both teach in our Christian school, serve in the bus ministry, are Sunday school teachers and work with the teenagers here at Heritage.