Sunday School
We would love for you to join us as we study the Bible on Sunday mornings at 9:30. A variety of Sunday school classes are offered for all ages.
Discipleship
Discipleship classes are provided to aid new Christians in their spiritual growth. Individual discipleship is also encouraged and often done on Thursday evenings.
If you would like more information about the Bible study, "Grow in Grace", please contact us at: (785) 887-2203 or e-mail us at: mt@heritagebaptistchurch.cc
Heritage Baptist Camp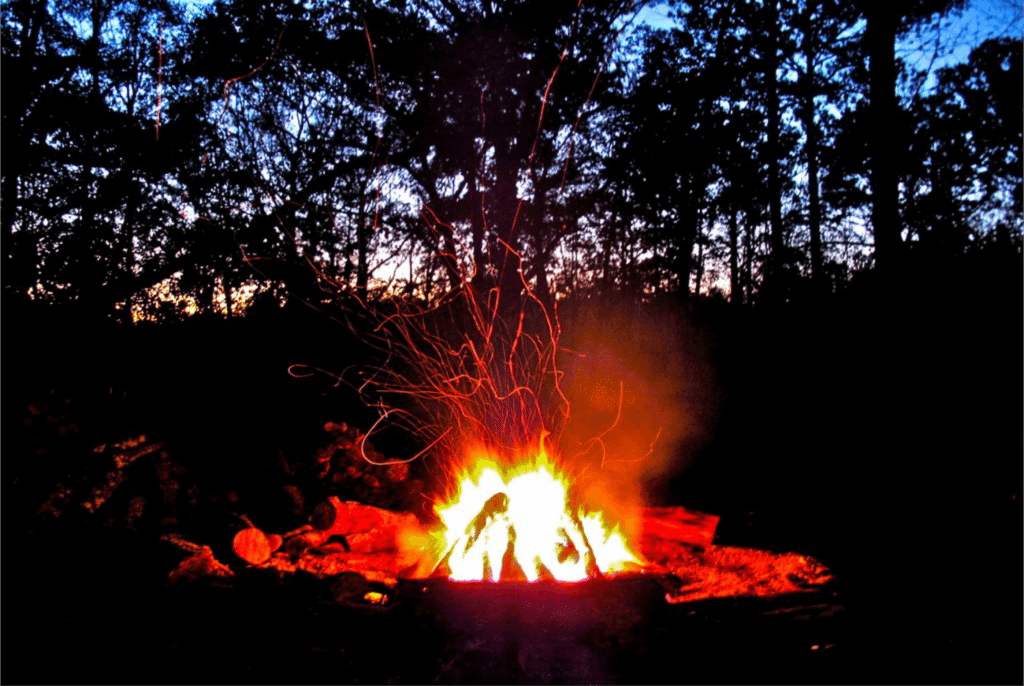 God has blessed us with a 26-acre camp located in Ozawkie, Kansas. Summer camps are a great time for young people and adults alike, to come apart from the world and get a spiritual refreshing from the preaching of God's Word. We would love to have you visit one of our camps this summer:
2023 Ladies' Retreat ~ October 6-7 
Note: Ladies' Retreat is hosted at the church
SUMMER CAMPS 2023:
Father-Son Camp       

June 16-17

             Special Speaker: 
                                                                                                Pastor Ken Gray
Junior Camp              

June 19-23   

           Special Speaker: 
                                                                                                Pastor Chuck Kaighen
Teen Camp                 

June 26-30

             Special Speaker:  
                                                                                           Pastor Bob Gray
Family Camp               July 3-5                   Special Speaker: 
                                                                                                Pastor Bill Norton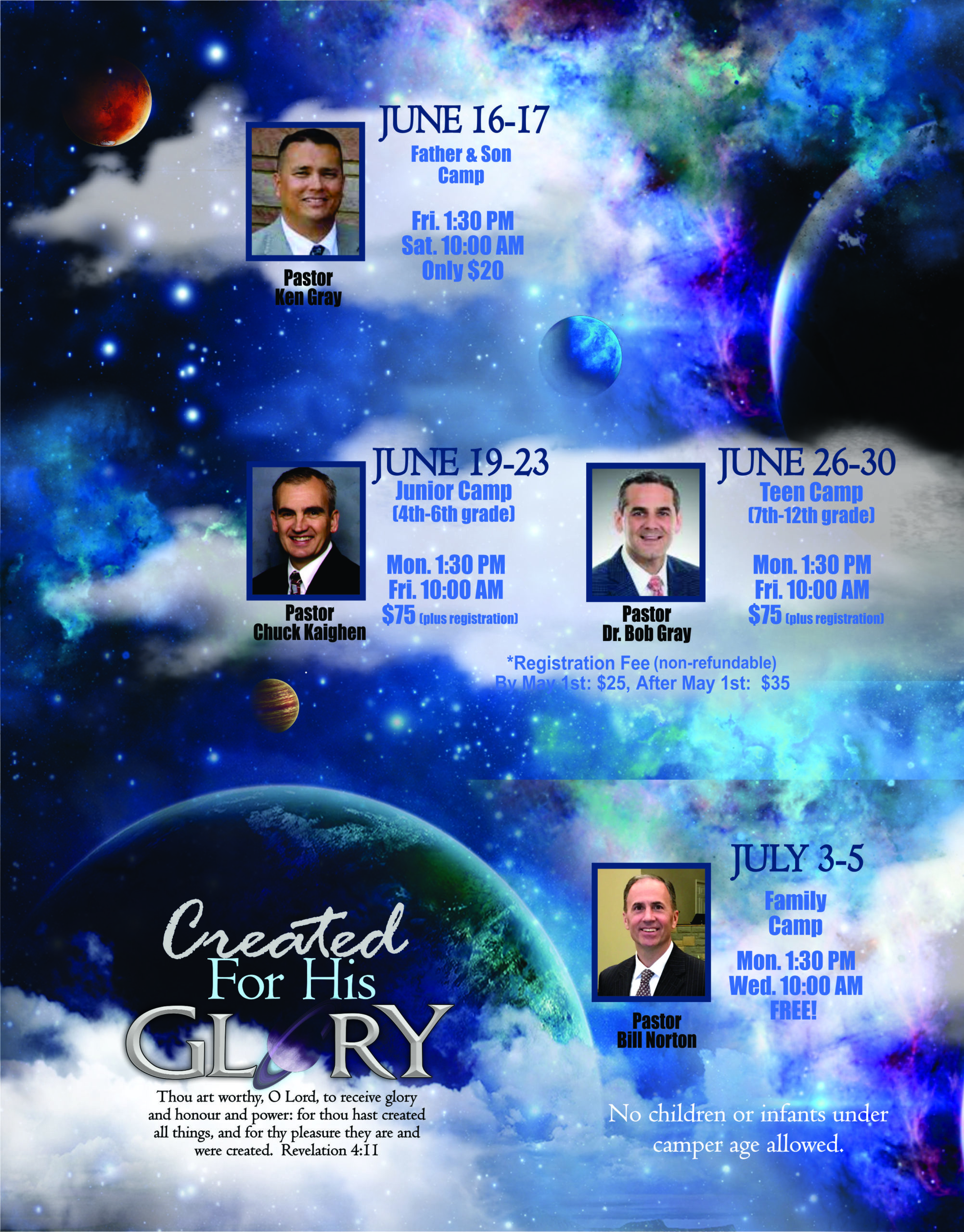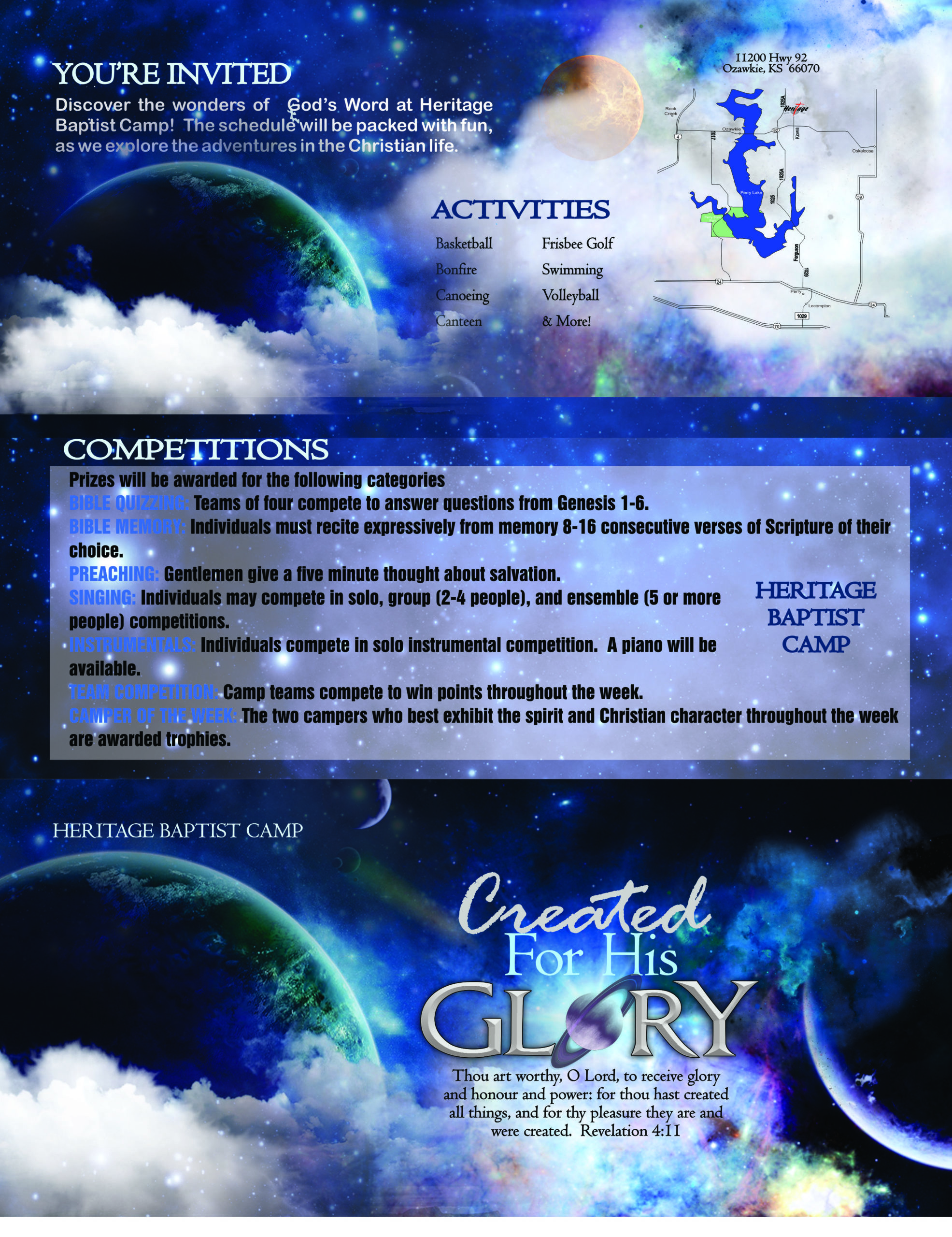 Mercy & Truth Printing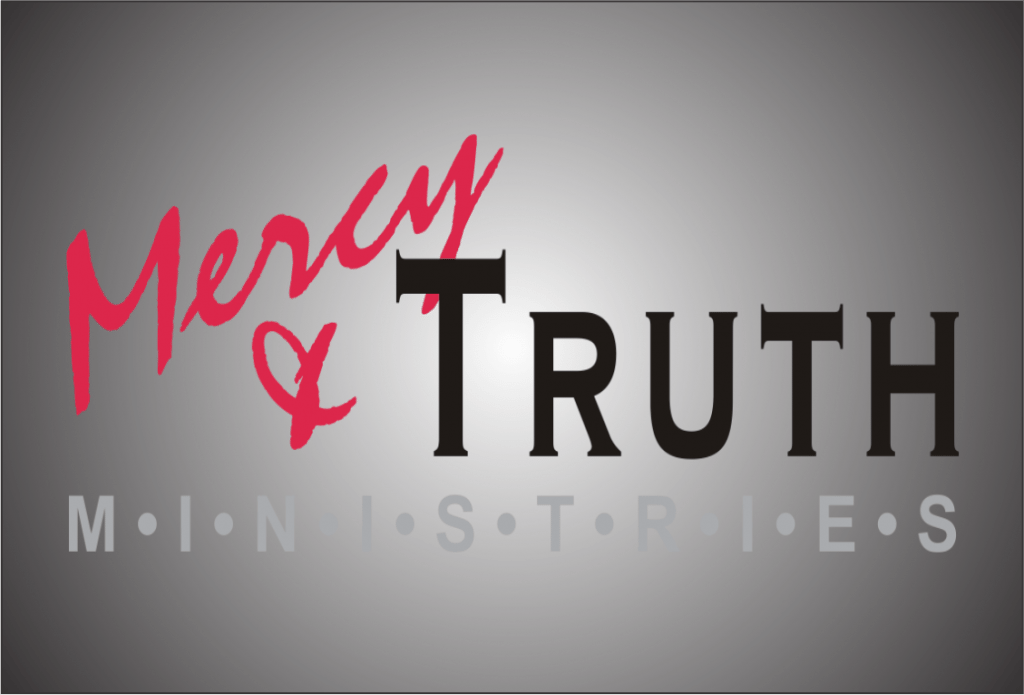 In 2001, God brought Mercy & Truth to our church as a ministry of the local church. Since then God has allowed us to expand the printing ministry in ways that we would never have dreamed possible. Our main focus is to print full color, glossy, gospel tracts for churches across America and around the world. In addition to the tracts, we also have a variety of other discipleship, devotional guides, Sunday school curriculum, and Bible study courses that are available for affordable ministry pricing. Nearly all of the materials are printed and assembled at our church.